Firearms are a exposed tool to exceptional mechanical and thermal loads. In combination with difficult conditions of use, this can lead to rapid wear and loss of functionality of the weapon, especially in the event of improper cleaning and care.
Almost since its inception, the tool industry has encountered a similar problem. To slow down tool wear, many types of coatings have been used for many years, including FNC or titanium nitride (TIN). They must exhibit many extreme properties, such as high hardness, shear, bending, cracking and good adhesion to the applied surface.
Because of this, the DLC (Diamond-like Carbon) coating is gaining popularity in recent years. For the first time, it was widely used in the aviation industry for coating tools and the most sensitive moving surfaces. Not surprisingly, other well-known firearms manufacturers are beginning to use DLC technologies in their projects, such as Glock or Bul pistols.

Dimond Like Carbon combines the advantages of two fullerenes of carbon - graphite and diamond, which results in high surface hardness and thermal conductivity along with diamond and graphite resistivity - lubricity and electrical conductivity.
According to one coating manufacturer, their surface hardness reaches 2800-3800 Vickers scale, which is a tenfold improvement compared to uncoated steel. The coefficient of friction (smoothness) of the DLC IHC coating is from 0.04 to 0.15 CoF, compared to most steels in the range from .50 to .60 CoF in non-lubricated environments. What does it mean? Compared to some conventional steel weapons, we achieve a reduction of wear of 5-10 times.
Another advantage of DLC coatings is the reduced need for gun lubrication. DLC coatings are very smooth by nature, and because the layers are completely dry after application, dirt and deposits remain slippery and do not stick.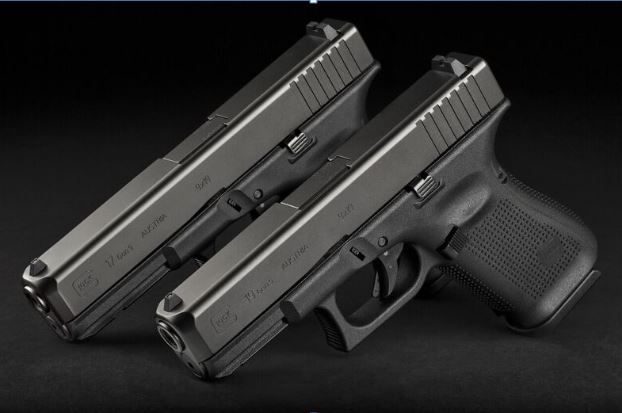 Most importantly, DLC coatings do not affect weapon automation because they are applied by chemical deposition. Thanks to this, the coating adapts perfectly to the shape of the ground and does not cause problems with the compatibility of internal parts of the weapon after it is made.
For now, the only mass producer that offers a DLC coating as standard is Glock, whose nDLC variant includes the fifth generation of popular Austrian pistols. Bul also offers DLC coating on the Polish market as an upgrade for its custom guns. The price may seem high - 1700 PLN for covering the slide, frame and barrel and 1800 for covering all weapons. However, we must remember that these guns - especially the competitive models - will shoot many thousands rounds of ammunition. Many shooters treat the purchase of weapons as an investment - a coating that reduces wear several times can provide excellent protection for this investment.
Jan Moszczuk 2018